Challenges faced by International Investors
01
Lack of reliable information on the Polish market
02
Understanding the complex political landscape
03
Navigating regulatory requirements and legal frameworks
04
Finding the right investment opportunities and partners
05
Monitoring evolving regional dynamics and their impact on investments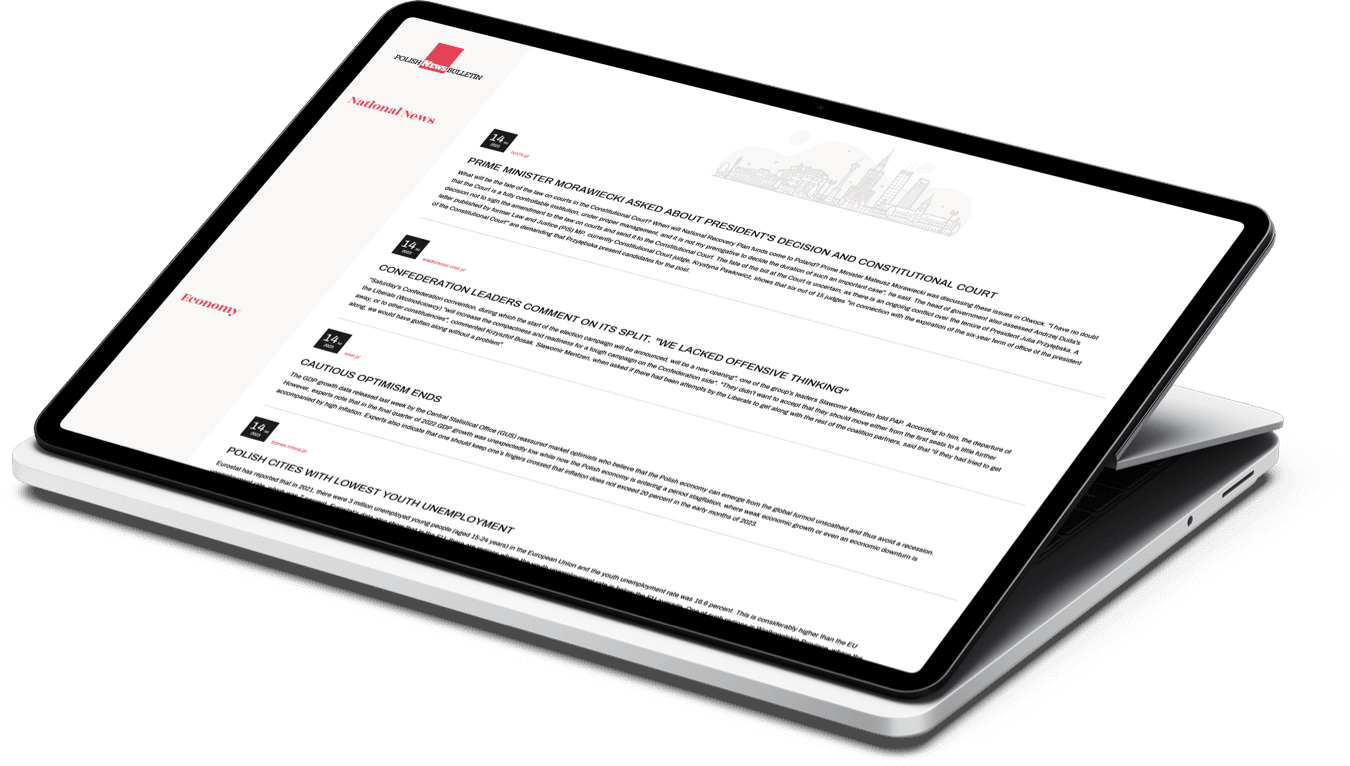 Overcome These Challenges with PNB Daily
PNB Daily provides you with in-depth analysis, insights, and expert opinions, empowering you to make well-informed decisions in the Polish market.
Subscribe now - 355 € / 3 months
Polish News Bulletin has been operating continuously since 1947.
PNB Daily was founded in response to the growing demand for reliable, unbiased information on the Polish business environment, particularly in light of its evolving strategic importance in the region.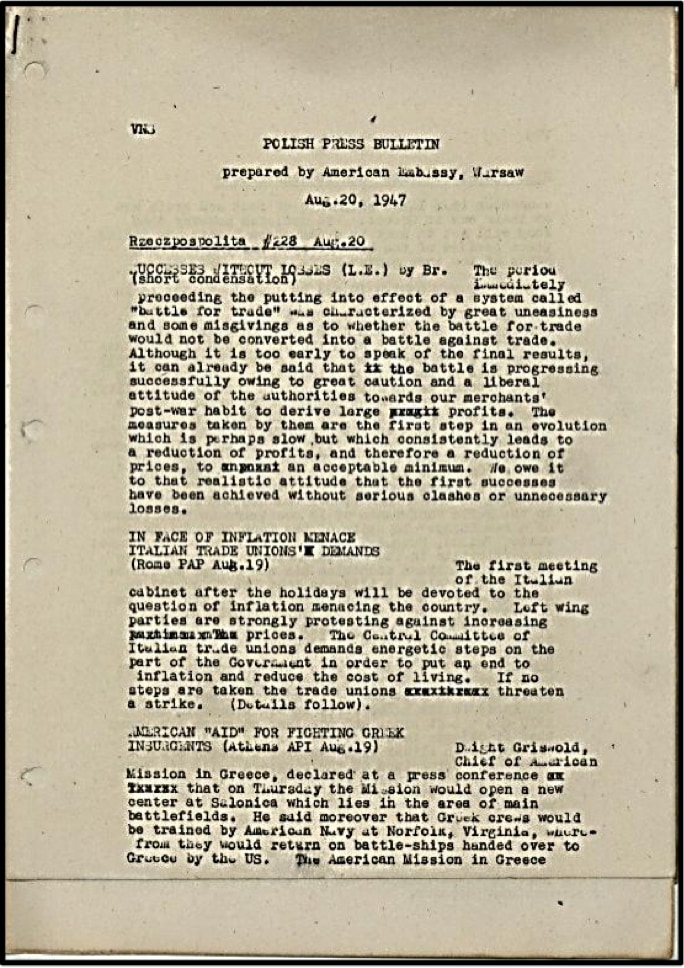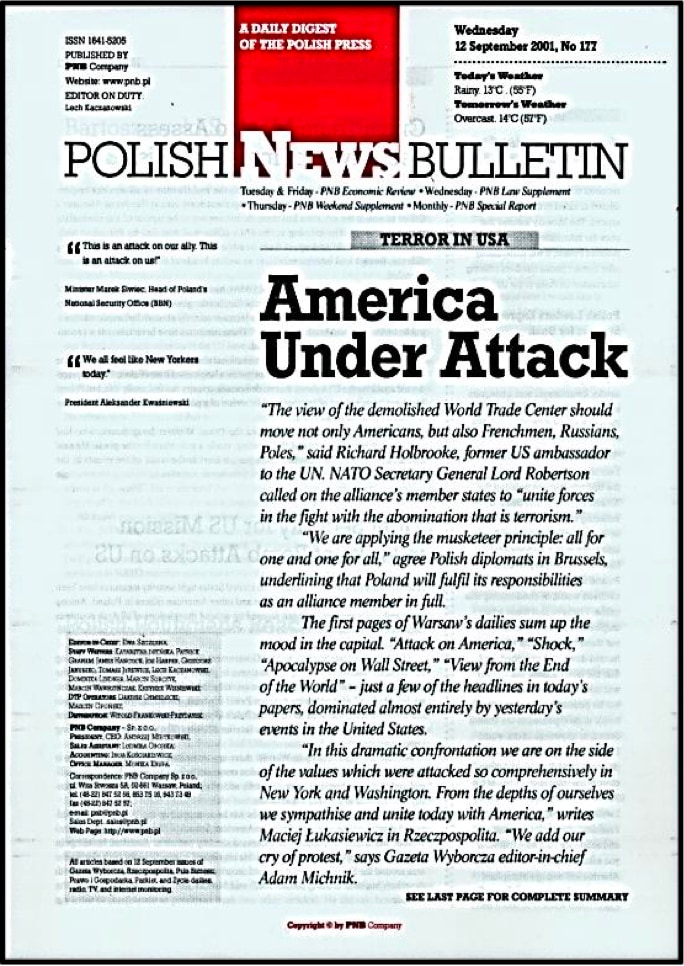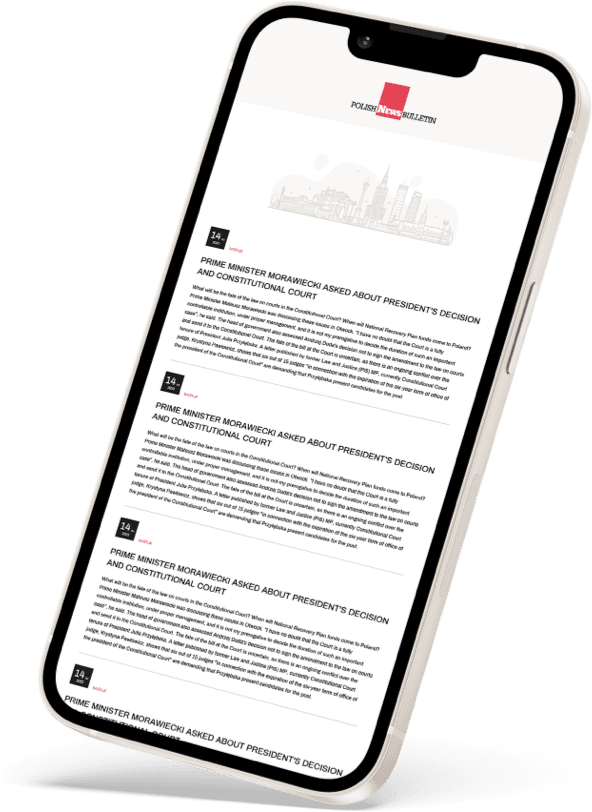 Wherever you are, always in your inbox
Daily dose of reliable information
Polish News Bulletin. Content Curation Experts
Trusted Analysis, Data, and Opinions
Our team of experienced editors and analysts carefully select articles from reputable sources to provide you with a comprehensive understanding of the Polish market and its international implications. Stay up to date with the latest news, trends, and insights without spending hours sifting through countless articles.
Save time with a daily summary of the most relevant news
Gain a competitive edge with insider knowledge and analysis
Stay informed about potential investment opportunities
Subscribe now - 355 € / 3 months
Tailored for a Diverse Audience. Our PNB Daily newsletter is designed to cater to a wide range of professionals, investors, and individuals interested in the Polish market and its global implications. By providing in-depth coverage and analysis, we ensure our content is relevant and valuable for a variety of readers.
01
Global investors exploring opportunities in Poland
02
Multinational corporations seeking market entry or expansion
03
Diplomats and policy makers tracking regional developments
04
Consulting firms and financial advisors supporting international clients
PNB Daily caters to a diverse audience seeking reliable, professional insights into the Polish market.
Join a growing community of informed decision-makers who rely on PNB Daily for comprehensive coverage of Poland's dynamic business landscape. Our curated content empowers subscribers to make well-informed decisions, mitigating risks and seizing opportunities in one of Europe's most intriguing markets. Stay connected with the latest trends, emerging sectors, and political shifts that influence the investment potential and business opportunities in Poland. Subscribe today and take advantage of new investment opportunities in Poland.
Discover Polish News Bulletin Daily: Your Trusted Source for Polish News
PNB Daily is a comprehensive digital news platform that covers the most important stories from Poland, providing readers with in-depth analysis and accurate information.
Our team of experienced journalists and editors diligently work to ensure that the content is well-researched, unbiased, and relevant to our diverse audience.
In addition to written articles, PNB Daily also offers a podcast version, allowing you to stay informed on the go, whether commuting to work or during your daily activities.
We prioritize the quality and credibility of our content, verifying facts and sources to maintain the highest standards of journalism.
By subscribing to PNB Daily, you'll receive a daily briefing of the most significant events and developments in Poland, ensuring you're always in the know.
Subscribe now - 355 € / 3 months
Don't just take our word for it, see the results for yourself with testimonials from satisfied customers:
Marco A. Bosman
Regional Director, Central & Eastern Europe Internet Securities, Inc., Euromoney Institutional Investor Company
The Polish News Bulletin and especially its supplements like the PNB Economic Review are all highly regarded by Internet Securities' subscribers. PNB has been a reliable information source for the ISI Emerging Markets Poland service for many years. Our subscribers value the archive of English language political, economic and business articles.
Simon Alterman
Vice President, Editorial & Content Management, Factiva Inc.
Thanks to its timely and reliable coverage, the Polish News Bulletin is one of the best-used sources from Central Europe in Factiva's products.
Alejandro Varón Tischer
General Manager Apia XXI I.A.K. Sp. z o.o.
Thanks to Law Supplement, I am always up to date with the latest changes in the law and new regulations affecting businesses in Poland. The variety of themes it covers, the thoroughness of its articles as well as its reader-friendly layout make it the perfect weekly publication for any foreigner who would like to stay in the know about the fast changing Polish law.
Do not waste your precious time filtering through information clutter!
Polish News Bulletin Daily is the ultimate source of DAILY news from Poland! Subscribe now!
Take advantage of the one-week trial period now to see the benefits of PNB.