We are Content Curation Experts
For seventy-five years, the only thing we do is sift propaganda, fake news and "alternative facts" from reality.
Reasons to subscribe
Time-saving: Receive the most crucial information directly in your inbox daily.
Expert curation: Our experienced specialists hand-select the information for you.
Stay informed: We provide the relevant insights on economic, legal, and political matters in Poland.
Boost efficiency: Delegate your team to other tasks while we research the most important issues in Poland.
Podcast convenience: Access our expertly curated news content in an audio format, perfect for on-the-go listening or multitasking.
Since 1947
Polish News Bulletin (PNB) was founded in 1947 as a competence centre of the US and British Embassies. Since 1999, Polish News Bulletin Company Sp. z o.o. has been operating as an independent news company.
Our editors and translators survey Polish media and cover all the relevant news on current politics, economic and social topics, as well as notable national, European and international developments, which have an impact on the situation in Poland. 24 hours a day, the PNB staff collects, consolidates, summarizes and delivers all the essential news to PNB customers – reduced to the essence, but always complete and reliable.
From newsletter services and select news services to full database services, PNB provides relevant information at the correct time in the desired form – at the customers' choice.
The information contained in the PNB services focuses on broad summaries of articles appearing in various Polish publications. The views expressed in the material contained in the database do not necessarily reflect the views of Polish News Bulletin Company Sp. z o.o.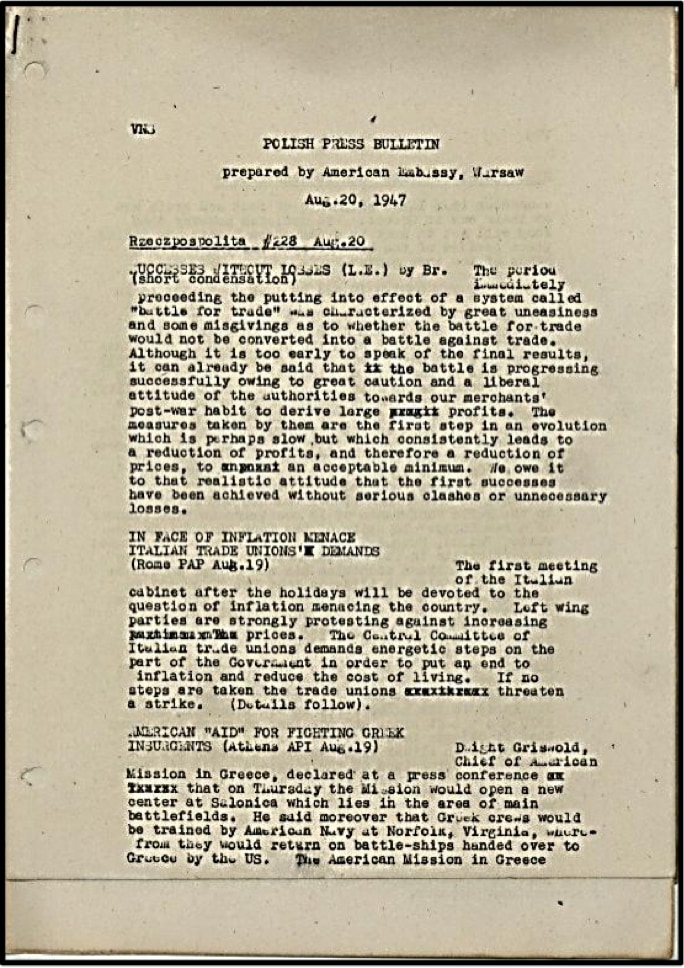 The Polish News Bulletin and especially its supplements like the PNB Economic Review are all highly regarded by Internet Securities' subscribers. PNB has been a reliable information source for the ISI Emerging Markets Poland service for many years. Our subscribers value the archive of English language political, economic and business articles.
Thanks to its timely and reliable coverage, the Polish News Bulletin is one of the best-used sources from Central Europe in Factiva's products.
Thanks to Law Supplement, I am always up to date with the latest changes in the law and new regulations affecting businesses in Poland. The variety of themes it covers, the thoroughness of its articles as well as its reader-friendly layout make it the perfect weekly publication for any foreigner who would like to stay in the know about the fast changing Polish law.
Polish News Bulletin (PNB) was founded in 1947 as a competence centre of the US and British embassies.